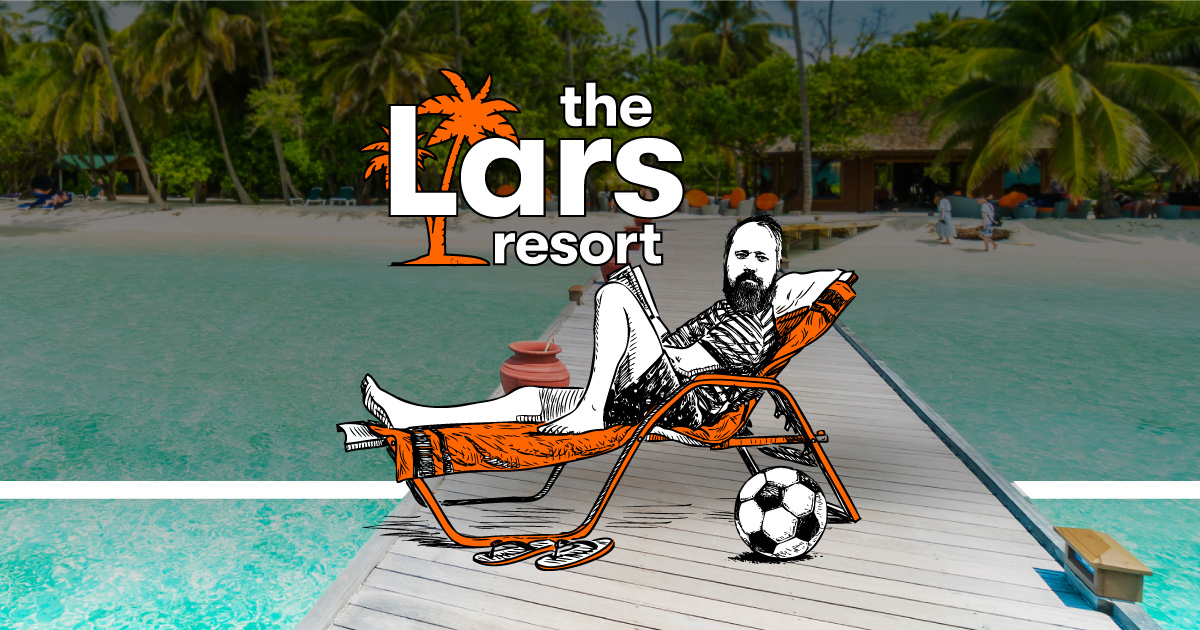 Manchester City are on the hunt for a historic treble, while Manchester United are desperate to stop them. Sure, United would themselves complete a domestic cup double and lifting the FA cup is no small thing in itself, yet it's hard to avoid the feeling that stopping City is even more important here – at last for the club's fans. In the last decade Manchester City have surpassed United as being clearly the most successful Manchester club on the pitch, yet United's treble of 1999 is a feat City – for all their wealth and success – have yet to match.
By Lars Sivertsen, Football Expert for Betsson
---
---
*Please be aware that the odds might have changed since publication
The case for United
The case for backing Manchester United in some sort of way here is, well, it's not strong. The first and most obvious point to make is that the last time the two teams met Manchester United won. United beat City 2-1 at Old Trafford back in January, in a game where Erik ten Hag's men successfully stifled their sky blue opponents. City had 70% possession in that game, but produced only five shots over the full 90 minutes. Given that City averaged 15.8 shots per game this Premier League season, that game was a remarkable defensive effort by United. Something else that might be in United's favour here is that City have taken their foot off the gas and produced two sub-standard performances since wrapping up the title a couple of weeks ago. It will have made sense to lower their intensity for the two remaining Premier League games, with the focus obviously being on the two upcoming finals. But can you simply switch a team back on again after two half-hearted performances? Pep Guardiola warned last weekend that some of his players are "exhausted" and others are carrying injuries. Another thing that might be worth mentioning is that Manchester City haven't been quite as imperious away from home this season as they have been at the Etihad: In eight away games against teams that finished 9th or higher in the Premier League this season, Manchester City actually won just once.
All this being said, backing Manchester United in any sort of way here does not feel particularly tempting. A price of 6.20 for United to win after 90 minutes is pretty huge, given that it's a local derby and a cup final, but Manchester City are big favourites here for a reason. Or, well, many reasons.
---
The case for City
Manchester City are the best football team in the world right now, or at the very least it's near impossible to make a case for any other team being better. When they lost to Manchester United in January, Pep Guardiola's team had yet to fully hit their stride. They still had Joao Cancelo in the team, and Guardiola had yet to find the tactical solution with helped the team reach their full potential and go on a remarkable winning run this spring. Few would have thought that turning John Stones into a kind of hybrid midfielder would be a title-winning tactical shift this season, but there is a reason Pep Guardiola is considered the best manager of his generation. It's true that at City he is enjoying the benefits of stable conditions and seemingly unlimited resources, but he has still had to make some big, difficult calls this season and they have paid off magnificently. Before taking their foot off the gas against Brighton and Brentford, Manchester City had won 18 and drawn two out of their last 20 games.
Everything just seemed to click for City in the second half of the season. John Stones thrived in his new role, Jack Grealish finally started looking like the player City paid 100 million pounds for, and the massive Nordic goal machine up front started looking more and more like a natural part of this team. And the goals kept coming. The way City dismantled both title challengers Arsenal and Champions League specialists Real Madrid was remarkable.
Manchester United have made good progress under Erik ten Hag this season, but their top four finish was primarily built on their home form. United had the second best home record in the Premier League, winning 15, drawing three and losing just once at Old Trafford this season. Away from home things were more mixed, with the team losing eight, drawing three and winning eight. United's goal difference over 19 away games in the Premier League was a shocking -11, caused primarily by losing 6-3 away to City and 7-0 away to Liverpool. And United have definitely looked tired at times during the last weeks of the league campaign. Even though they did finish on a run of four straight wins, performances were of mixed quality and they have not looked like a side that's ready to beat the best team in the world.
---
---
The betting angle
The price on a Manchester United win within 90 is so big at 6.20 that some may feel it's worth a small punt, especially if you subscribe to the notion that form goes out the window in local derbies and cup finals. But if we're looking for more rational bets here, it becomes more about finding a City-angle with some value. 1.54 on a straight Manchester City win within 90 minutes is not massively exciting, though you can make a case that 1.54 on City to win any game of football within 90 minutes is backable when you look at how strong they've been in the second half of this season.

There is little doubt that City are a better team than Manchester United and that City have shown a penchant for running up the score this season, but there is a lot of experience and footballing know-how in this Manchester United team. I would expect United to at least be able to make the game competitive, and I think they should be able to keep the score down. Finals can also tend to be tight and cagey affairs, as long as the teams are reasonably well matched. So in terms of the outcome, I tend to think that an angle with a Manchester City win but with a reasonably low score could be an option here. If we head into the bet builder, we can back Manchester City to win within 90 minutes and under 4.5 goals in the game at a price of 1.90, and for me that seems like the most sensible approach to this game. City are big favourites here for a reason, but it would be a huge disappointment to see United crumble and concede more than four. If United were to get a goal, our bet will still land with a 2-1 or 3-1 win for City. Manchester City after 90 minutes + under 4.5 goals in the game at a price of 1.90 in the bet builder seems like a very sensible approach to the game to me.
---
Bookings
For a big game like this it's always fun to place a few bets on various match events, and I'm looking firstly at bookings. In the two meetings between the two teams in the Premier League this season, City won the first one 6-3 and United won the second 2-1. The story of those two games can almost be read in the Manchester United bookings: In the 6-3 defeat, both United fullbacks were booked. In the United win, Manchester United's entire midfield three was booked. The stories were simple enough: In the first game was chaotic, and City's wide players had ample opportunity to run at United's fullbacks – who were forced into conceding bad fouls. In the second game, United's midfield managed to make the game congested and difficult for City – though all three of them ended up getting booked in the process.
A fun bet in Manchester City games this spring has been to look at whatever poor fullback has to come up against Jack Grealish, and back him to get himself booked. But in Aaron Wan-Bissaka Grealish will come up against a difficult opponent. Wan-Bissaka's attacking shortcomings are well documented, but he is a solid one-on-one defender. The battle between the two will be a fascinating matchup, and I actually think Wan-Bissaka could do ok, thus encouraging City to attack down the other flank instead. This would put more pressure on Luke Shaw, who has been booked 8 times in 30 starts in the Premier League this season. With Kevin de Bruyne favouring that side of the pitch and Kyle Walker potentially surging forwards, Shaw will have a lot on his plate in this game and I'd back him to pick up a yellow card at a price of 2.90. Also, if Ten Hag hopes to replicate the defensive effort the team put in when they beat City back in January, I think we'll see cards in midfield. Casemiro is the shortest price to get booked of any player on the pitch, at 2.70, which is understandable, but I think at that price a Casemiro booking is still backable. He has picked up seven yellow cards and two reds in his 24 starts in the Premier League this season, and I suspect he'll end up in the book again here
---
---
Angry Bruno?
And here's another thing: In both games against Manchester City in the league this season, Bruno Fernandes has picked up a yellow card. The feisty Portuguese midfielder is 3.80 to pick up a yellow here, and I think that's worth backing. If United are losing, he'll be angry. If United spring a surprise and take the lead, he'll want to waste time. Either way, a booking for Bruno Fernandes makes sense. Another "Bruno Fernandes frustration bet" would be for Fernandes to take at least one shot from outside the box. Betsson are offering a price of 1.70 on Bruno Fernandes to take at least one shot from outside the box, and a tempting 4.75 for him to have two or more shots from outside the box. Bruno Fernandes loves a shot from distance, especially when things are going badly, like he took two shots from outside the box in United's 6-3 defeat to City back in October. Over the Premier League season he has averaged 1.3 shots from outside the box per game. Whether you go for one or more at 1.70 or two or more at 4.75, I think Bruno Fernandes to take some shots from outside the box is worth a bet here.
---
The Bernardo gambit
Lastly, because I think City will have more joy down their right hand flank than the left, I'm looking at Bernardo Silva to make an impact here. He's not typically a prolific goalscorer or assister, but he can be a man for the big occasion and scored both against Bayern Munich and Real Madrid. Bernardo Silva to have two shots or more is as big as 3.00, which makes sense since he has averaged just 0.7 shots per game this Premier League season. But I think Bernardo Silva to have a shot on target at 2.75, Bernardo Silva to score at 4.65 and Bernardo Silva to assist at goal at 5.50 are all interesting options here. As good as Jack Grealish has been this spring, I think Aaron Wan-Bissaka can make life difficult for him and force City to focus more of their attacks down the other flank. This should see Bernardo Silva be more involved that usual, and so I'm going to take a couple of long shot bets on him being involved in a goal here.
Good luck and enjoy the game!
---