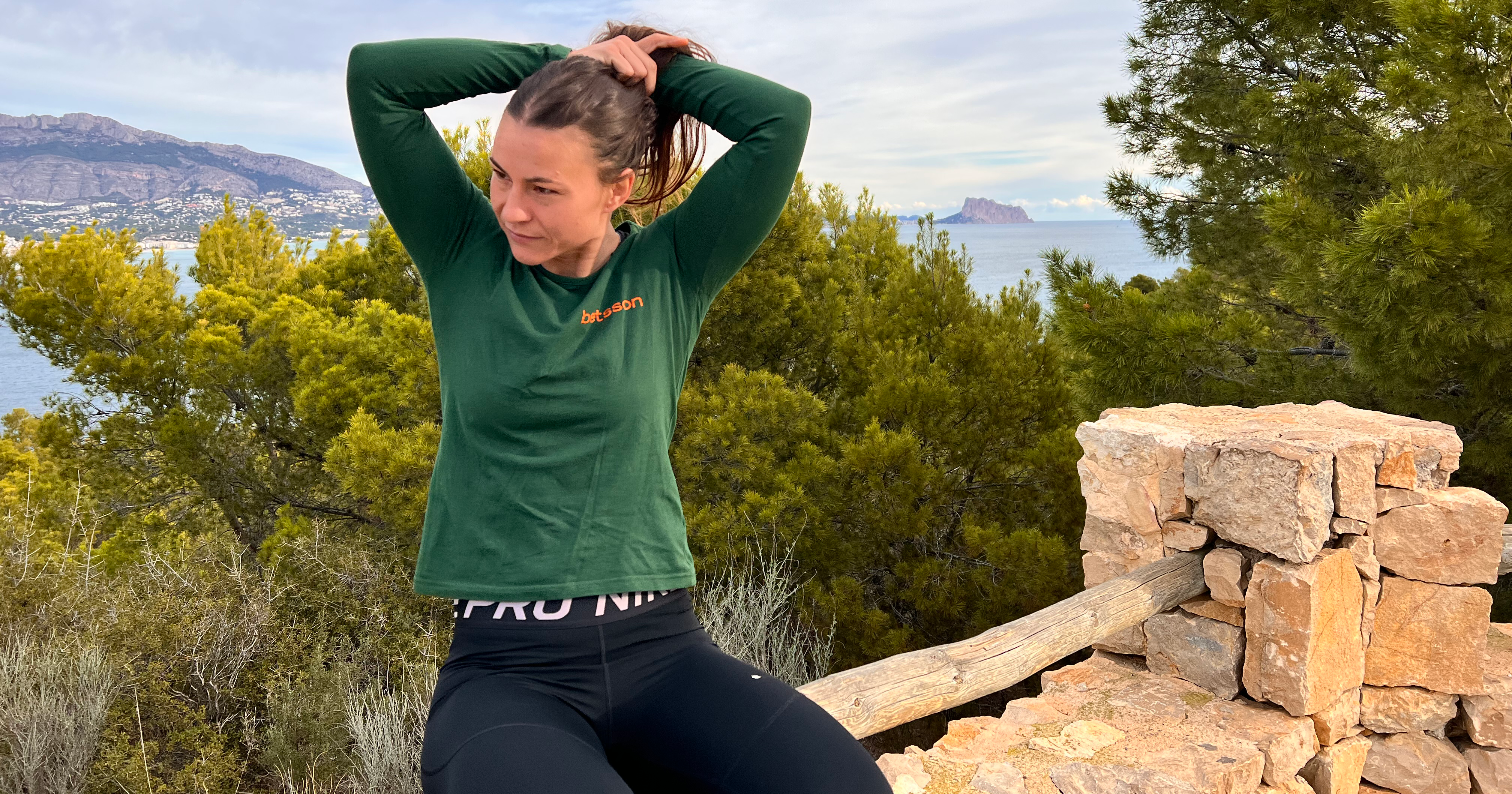 Katharina Thanderz is currently preparing to meet Rhiannon Dixon in a title match in London on Saturday September 30. With the EBU European Female Lightweight Title belt on the line, we had an exclusive chat with the Spain-based boxer and she is feeling confident ahead of the showdown with her English opponent.
---
Question: You've just announced your next fight, on 30.09 – what can you tell us about your opposition?
Katharina: I think that one of the most exciting things regarding my next fight, regardless of the fact that I'm fighting for a European title, is my opponent. I'm ranked number one in the European lists and Dixon is ranked number two. I think it's going to be a great fight because two top quality boxers will meet in the ring. She doesn't have the experience that I have, but she's undefeated, she's very technical and on top of all she's southpaw.
I really like good challenges, so I'm very happy about this fight.
---
Question: It's a big fight, and you've lately had to deal with some postponements. How does that impact you in terms of planning and how do you change your approach when it happens?
Katharina: In my opinion this is definitely the hardest part of boxing. The sport of boxing is tremendously unpredictable, and it gets harder and harder to deal with over the years. You need to be mentally strong and have a team around you capable of helping you to adapt and change plans quickly. It's also hard for my team, because it messes up with they're planning and the organising of the fight camp. Nevertheless, we have experience with this, it's not the first time, which makes us better at adapting and changing our plans quickly.
If we get told that it gets postponed when we're training very, very hard because we think the fight is just around the corner, and they tell us that it's going to be later on, we reduce the intensity of the workouts, we lower the amount of sessions, and I even get some days of. This helps a lot mentally and physically.
---
Question: You started out in kickboxing before transitioning to boxing. Could you tell us a little bit about that decision?
Katharina: I've always been more a boxer even when I competed in kickboxing. I got told off many times because I didn't kick enough in every round. I used to throw my boxing combinations and then I ended with some low-kicks, which was my favourite kick.
In addition to that, I also changed into boxing because I got to know my current boxing coach who I connected with from the very first day. He's cared for me from the first day, and I could see that he really believed in me. Together I think me make a great team. He's been my coach for 13 years already.
---
Question: Neither kickboxing nor boxing would be considered a typical career choice – what was it that drew you towards these sports?
Katharina: I've always been a very introvert person, but with a lot of energy inside of me. Combat sports gave me the opportunity to express myself, get a lot more confidence in myself, and get out all those things I had difficulties to get out.
I felt very comfortable practising a very demanding sport mentally and physically, because I've always been good at concentrating and being calm, and I've always had a strong body type since I was a small girl. You can be very strong and fit, but if you can't control your emotions you'll will always find difficult moments during a fight.
---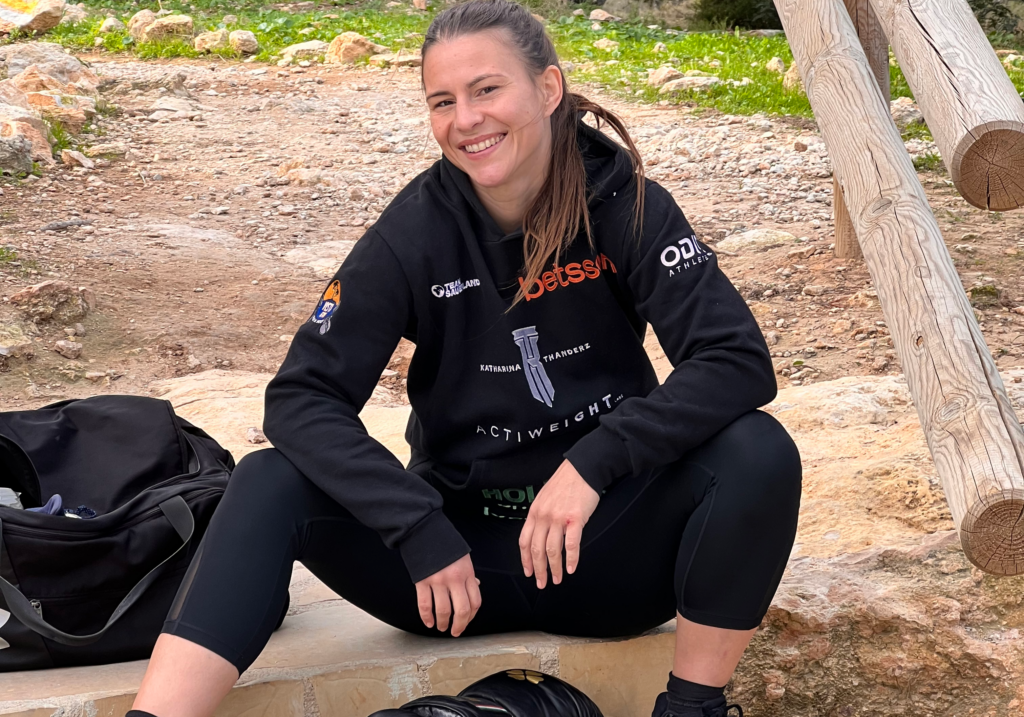 ---
Question: Talk us through a typical day just before a fight – how do you prepare?
Katharina: Right now I train boxing in the morning. I go to the gym after my breakfast and I start my technical and tactical part with the boxing part. In the afternoon I meet my other coach, Christian, who takes care of my fitness and conditioning. In between my sessions I sometimes have some private lessons in boxing, small walks, I try to eat and rest as good as I can.
---
Question: And what's a typical day for you when you're not preparing for a fight – are you good at switching off?
Katharina: I have never been good at switching off. I'm the type of person that needs to get told to stop. I also have problems the days that I don't train because my mood changes quite a lot.
I have improved a little bit, because I can feel the benefits of resting sometimes too, and I know the huge importance of giving ourselves some other joys apart from the daily routines.
When I don't have a fight I always train anyway, but we do change the intensity. Then I try to do other plans also, like visiting new places, a little bit of travelling, going to the beach, going out to eat, going to the cinema. I enjoy the small things in life, I'm not too complicated.
---
Question: Tell us something about us that we don't know.
Katharina: Well, I'm very proud and grateful of having Betsson as a main sponsor, because they've been and they are the actual key to keep me focused on boxing and they've allowed me and allow me to keep on working hard to follow my dream of becoming a world champion again. Things are getting better for female boxing little by little, but the road is still very long to be at the same level as male boxing. For us women to be able to focus 100% on our sport as professional Atlethes, we still need sponsors supporting us, because it's still impossible to make a living with the money we get paid with the fights. There are some few exceptions of course, but that is still a small percentage of female boxers.
---
Question: If you hadn't been a boxer (or a kickboxer), which other sports would you be able to compete at?
Katharina: I find other combat sports interesting, and I've always liked to watch Brazilian jiu jitsu and grappling for example. It's also very demanding physically, and I think it's also good to know a little bit for us women as a self-defense method. I also like CrossFit because of the fact that you have to be strong and you need to do very different kinds of exercises.
---
Question: And if not sports, what do you think you'd be doing for a living?
Katharina: I have no idea, but before I decided to dedicate 100% to the sport, I used to be a real estate agent, and I enjoyed it very much. I think I like to be in contact with people, helping them in one or another way, and not having to be closed inside an office. I absolutely don't like the idea of thinking of myself in an office job from 9 to 17. That would make me go crazy.
---
Question: Back to the upcoming fight, do you feel confident?
Katharina: Yes, I definitely feel confident. I know I'm meeting a challenging, technical and difficult opponent, but I also know that she has never faced anyone like me. She hasn't yet met a decent opponent, so I'm for sure going to be her first real test. I believe in myself, I believe in the experience I have, the opponents that I've met on my journey that has made me the boxer I am today, and I believe in my mental and physical state to defeat her.
With that said, and to end this interview, I admire all the female boxers that step into a ring, including my next opponent of course. We have a much more difficult way to go, and we're real fighters that deserve recognition.
---
We thank Katharina Thanderz so much for the time and wish her the best of luck in the upcoming match!