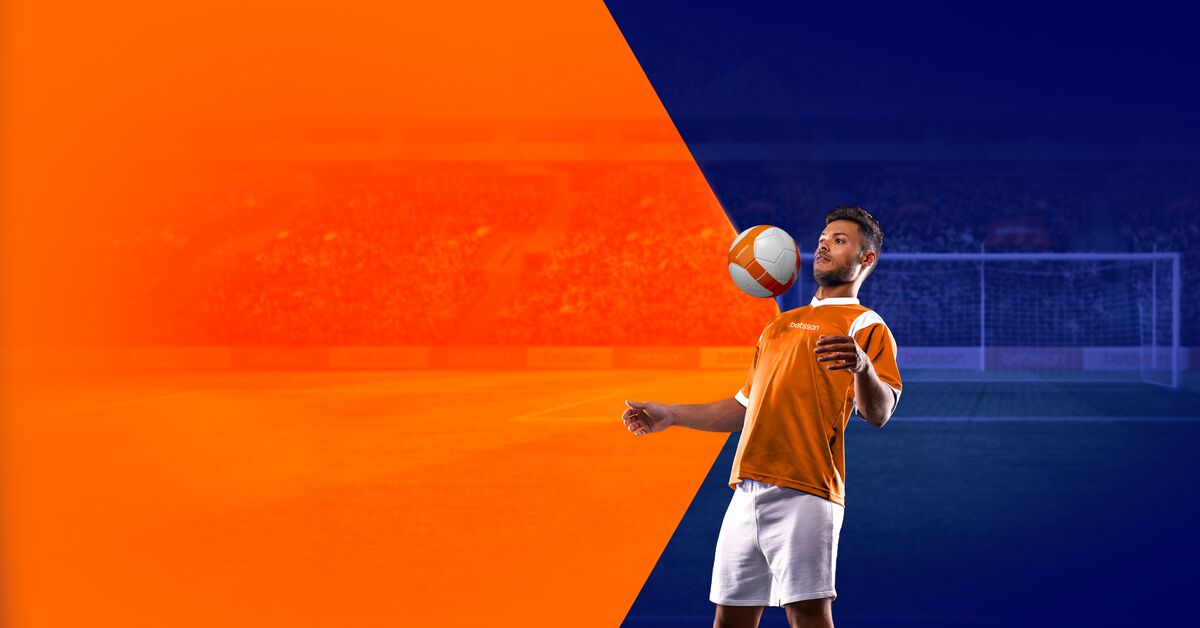 The Champions League 2023/24 group stage is fast approaching and the excitement around Europe is starting to build. This will be the last edition of the tournament in its current format, which is all the more reason to follow the action closely.
---
There is plenty to look forward to over the coming weeks and months. The top two teams will progress from each group and we can expect a fair few surprises to occur.
The Champions League is home to many of the world's best teams, players and managers, so this is a competition you will not want to miss. Here are our predictions for this season's tournament, including some betting strategies to keep in mind.
---
Champions League 2022/23 Recap
---
Manchester City were the Champions League winners in 2022/23, as the English club lifted the trophy for the first time in their history. They won their group ahead of Borussia Dortmund, Sevilla and Copenhagen, then beat RB Leipzig, Bayern Munich and Real Madrid to reach the final.
In that match they beat Inter 1-0, although the Italian outfit put up a good fight. They reached the final thanks to victories over Porto, Benfica and AC Milan in the knockout phase.
---
Champions League 2023/24 Most Important Dates
Group Stage, Matchday One: 19-20 September 2023
Group Stage, Matchday Two: 3-4 October 2023
Group Stage, Matchday Three: 24-25 October 2023
Group Stage, Matchday Four: 7-8 November 2023
Group Stage, Matchday Five: 28-29 November 2023
Group Stage, Matchday Six: 12-13 December 2023
Round of 16: 13-14 & 20-21 February 2024, 5-6 & 12-13 March 2024
Quarter-Finals: 9-10 April 2024, 16-17 April 2024
Semi-Finals: 30 April – 1 May 2024, 7-8 May 2024
Final: 1 June 2024
---
Champions League Predictions – Group Stage
---
We will begin our predictions for Champions League with the group stage – in this section you will find our analysis of all eight groups.
Group A
| | |
| --- | --- |
| Team | Country |
| Bayern Munich | Germany |
| Manchester United | England |
| Copenhagen | Denmark |
| Galatasaray | Turkey |
Bayern Munich are not yet the complete team but they should be stronger than last year. Manchester United also have issues but they will expect to progress from Group A.
Neither of those sides will relish a trip to the cauldron that is Galatasaray's stadium, but both the Turkish team and Copenhagen will struggle to advance.
To go through: Bayern Munich and Manchester United
Group B
| | |
| --- | --- |
| Team | Country |
| Sevilla | Spain |
| Arsenal | England |
| PSV | Netherlands |
| Lens | France |
Arsenal ran Manchester City close in the Premier League title race last term. They have not been in the Champions League for a while but should get out of this group.
The race for second could be competitive, especially between Sevilla and PSV. We fancy the latter to edge it, but do not discount Lens entirely.
To go through: Arsenal and PSV
Group C
| | |
| --- | --- |
| Team | Country |
| Napoli | Italy |
| Real Madrid | Spain |
| Braga | Portugal |
| Union Berlin | Germany |
Real Madrid are the most successful team in the history of the Champions League and they will be looking to go all the way again in 2023/24.
Napoli are capable of beating them to top spot, although the Spaniards should edge it. Union Berlin could be tricky opponents for both, especially at home.
To go through: Real Madrid and Napoli
Group D
| | |
| --- | --- |
| Team | Country |
| Benfica | Portugal |
| Inter | Italy |
| Red Bull Salzburg | Austria |
| Real Sociedad | Spain |
Last season's runners-up Inter have a good record in cup competitions under Simone Inzaghi, and they look well positioned to win this group.
Benfica were hugely impressive in last season's group phase and they will fancy their chances of coming second ahead of Real Sociedad and Red Bull Salzburg.
To go through: Inter and Benfica
Group E
| | |
| --- | --- |
| Team | Country |
| Feyenoord | Netherlands |
| Atletico Madrid | Spain |
| Lazio | Italy |
| Celtic | Scotland |
Finalists in 2014 and 2016, Atletico Madrid's recent record in the Champions League is not overly impressive. They were eliminated in the group phase last term but should go through this time.
Lazio and Feyenoord will be battling to join them, with Celtic likely to finish fourth. You can make a case for either, but Maurizio Sarri's side may have a bit more quality.
To go through: Atletico Madrid and Lazio
Group F
| | |
| --- | --- |
| Team | Country |
| Paris Saint-Germain | France |
| Borussia Dortmund | Germany |
| AC Milan | Italy |
| Newcastle United | England |
This is undoubtedly the most exciting group in this season's Champions League. All four teams have ambitions of going through and every match should be intriguing.
Paris Saint-Germain, for all their struggles in Europe, tend to get out of the group. AC Milan will get second in our estimation, but we would not be overly surprised by any outcome in Group F.
To go through: Paris Saint-Germain and AC Milan
Group G
| | |
| --- | --- |
| Team | Country |
| Manchester City | England |
| RB Leipzig | Germany |
| Red Star Belgrade | Serbia |
| Young Boys | Switzerland |
Manchester City will have little trouble in this group as they attempt to retain the Champions League trophy they lifted in June.
RB Leipzig are a good side who should claim the runners-up spot. Red Star Belgrade and Young Boys will likely be competing for third place and Europa League qualification.
To go through: Manchester City and RB Leipzig
Group H
| | |
| --- | --- |
| Team | Country |
| Barcelona | Spain |
| Porto | Portugal |
| Shakhtar Donetsk | Ukraine |
| Royal Antwerp | Belgium |
Barcelona have been eliminated in the group stage in the last two seasons but that torrid run will surely come to an end in 2023/24.
The difficult situation back home could harm Shakhtar Donetsk's chances of progress, but Porto's experience means they have the advantage anyway.
To go through: Barcelona and Porto
---
Champions League Predictions – Knockout Stage
---
In this section we have simulated what the knockout stage might look like based on our predictions from the group phase.
Please bear in mind that this is only our Champions League match prediction – the actual ties in this part of the tournament will almost certainly be different.
Round of 16
Bayern Munich vs Benfica: Bayern Munich to win
Paris Saint Germain vs Manchester United: Paris Saint-Germain to win
Barcelona vs PSV: Barcelona to win
Inter vs RB Leipzig: Inter to win
Arsenal vs AC Milan: Arsenal to win
Atletico Madrid vs Porto: Atletico Madrid to win
Real Madrid vs Lazio: Real Madrid to win
Manchester City vs Napoli: Manchester City to win
Quarter-Finals
Manchester City vs Inter: Manchester City to win
Barcelona vs Bayern Munich: Bayern Munich to win
Real Madrid vs Atletico Madrid: Real Madrid to win
Paris Saint-Germain vs Arsenal: Paris Saint-Germain to win
Semi-Finals
Bayern Munich vs Manchester City: Bayern Munich to win
Real Madrid vs Paris Saint-Germain: Real Madrid to win
Final
Real Madrid vs Bayern Munich: Bayern Munich to win
Bayern Munich are our tip to win the Champions League 2023/24. This is a club with vast experience in this competition and that could help come the knockout phase.
Thomas Tuchel, their manager, has won the tournament before and once finished as a runner-up. He knows how to take teams to the final.
Crucially, Bayern have belatedly replaced Robert Lewandowski. Harry Kane is a world-class centre-forward and his new team will score plenty of goals. As long as Tuchel can keep things tight defensively, Bayern stand a good chance of enjoying Champions League success in the 2023/24 campaign.
---
Champions League Betting Strategies
There are many different ways to bet on the Champions League. One popular market before the start of the group stage is to do exactly what we did above, and predict which team will win each section. The other obvious option is to pick your winner before a ball has been kicked in Europe.
You should not neglect Champions League match betting, though. There will be 125 games played in the tournament this season and bettors have the chance to make wagers on each and every one of them.
Here are some of the markets to consider, including a brief explanation of each one.
Match Result
The most common type of match bet simply involves picking a winner: the home team or the away team. You can also back the draw.
A similar market is called 'correct score'. In return for better odds, you have to correctly predict the exact result – for example, Real Madrid 2-0 Napoli.
Over/Under Goals
You do not necessarily have to pick a winner. Predicting how many goals are scored is another good choice – the choice is usually over/under 1.5, 2.5, 3.5 etc.
Handicap Betting
When there is a clear favourite to win a Champions League game, the handicap markets are worth exploring. In this, the underdog is given an artificial advantage in order to level the playing field somewhat.
For example, there would be little value in simply backing Barcelona to beat Royal Antwerp at home. A bet on a Barcelona win with a -2.5 handicap would be successful if the Blaugrana won the game by a three-goal margin or more.
Double Chance
This is a wise choice when you want to hedge your bets, or when you want to in effect predict that a team will not win.
If you think Celtic have what it takes to avoid defeat by Atletico Madrid but are not entirely convinced they will win the match, you can tip 'Celtic or draw' in the double chance market.
Alternatively, if you really cannot envisage a draw in a particular game, you can choose 'Team A or Team B'. However, the odds in these cases are rarely attractive.
Both Teams To Score
Some fixtures just scream goals. In a meeting between two teams with strong attacks and weak defences, this is a bet to consider.
Alternatively, you could use it when you think the favourite will not keep a clean sheet – and a better price will often be available in this instance.
Half Betting
Football is a game of two halves and sometimes it is wise to focus on a particular 45-minute period. You can predict the result at half-time, or bet on the number of goals in a half.
There is also the 'half-time, full-time' market. If you expect Arsenal to beat Lens rather comfortably, you could go for Arsenal/Arsenal – that is, the Gunners to be winning at half-time and at full-time.
Or if you think Arsenal will labour in the first half before eventually getting the job done, consider Draw/Arsenal.
Player Betting
As well as bets that focus on the teams, you can also make selections based on players. The most common of this is tipping a player to score either the first goal of the game, the last goal of the game, or a goal any time.
You can also place bets on a particular player receiving a card – best used for a tough-tackling midfielder or aggressive central defender.
PS: Odds might have changed since article was written